How to Remove Mould from the Bathroom Ceiling?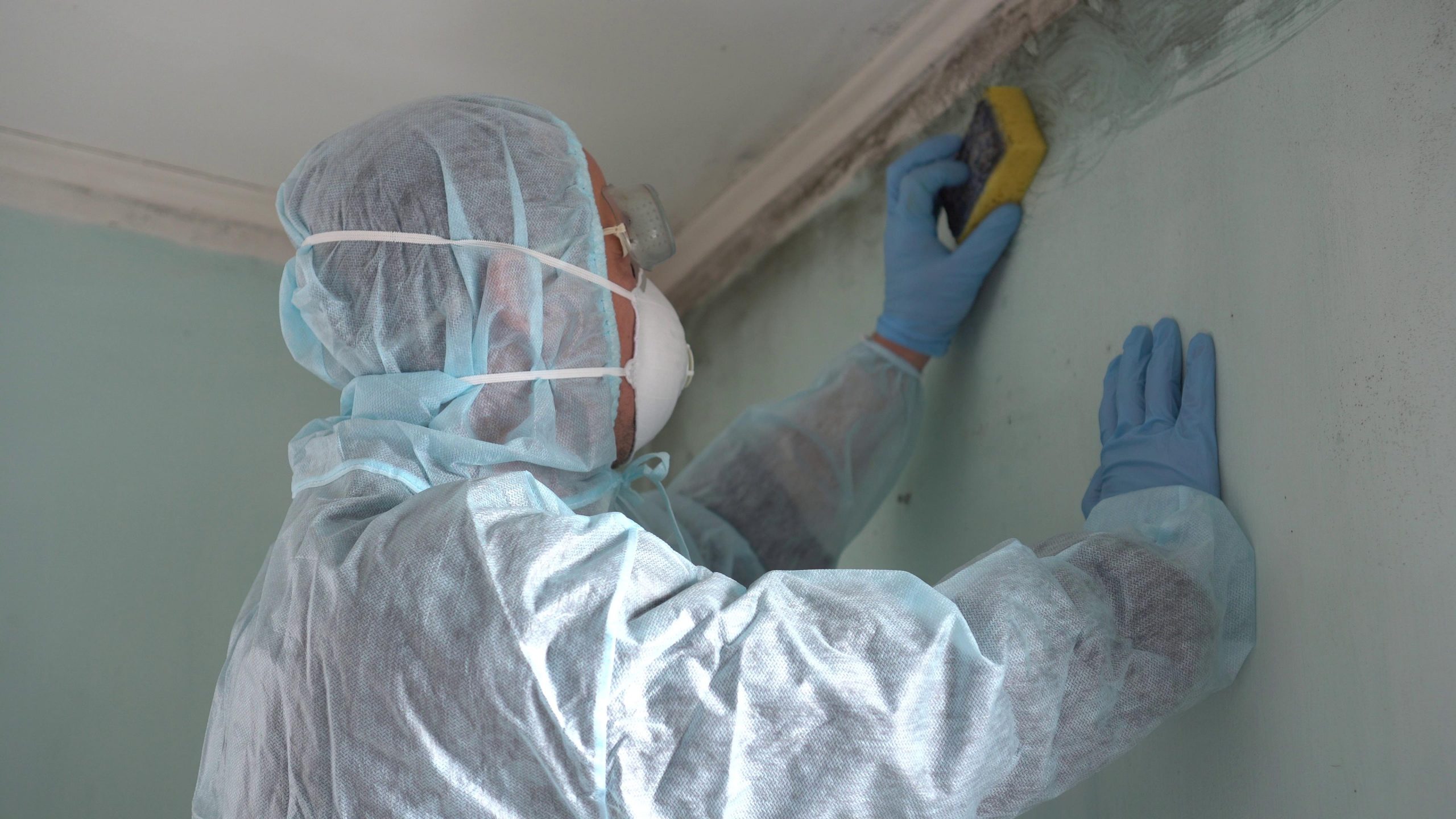 Concerned About the Presence of Mould on the Bathroom Ceiling?
The formation of mould in the bathroom ceiling and walls indicates air laden with moisture and the absence of proper exhaust ventilation. Warm air absorbs moisture and meets cooler surfaces creates a dewpoint causing condensation that fuels mould growth.
Bathroom spaces are susceptible to mould due to the presence of atmospheric moisture. Mould can lead to health concerns like nausea, breathing issues and skin irritation and this makes it necessary to take prompt action.
Getting rid of mould is a complex process and requires getting to the root of the problem. Identify the source of the issue by carrying out a thorough assessment. You may find mould in the ceiling, walls and even bathroom grout and tiles. There are several ways to identify mould and it is important to keep in mind that it may not always be visible. The issue may be severe and there might be mould even behind surfaces.
Ways to Identify and Remove Black Mould from the Bathroom Ceiling:
You may notice that there is a constant damp smell even when your bathroom is dry
The ceiling and walls may appear dark and muddy
There may be signs of damage on walls
If you plan to remove it yourself, you can make use of non-toxic substances like vinegar. Borax and bleach are also effective mould cleaning solutions that can be used in combination with water. Depending on the extent of the problem, you may require the help of experts to remove mould and prevent it from coming back.
Need Experts for Mould on Bathroom Ceiling Removal?
If you are wondering, 'how to get rid of mould on the bathroom ceiling connect with the team at Absolute Restoration. As experts, we provide a complete range of services to identify and get rid of mould from surfaces. Call us today to find out more.